Despre mine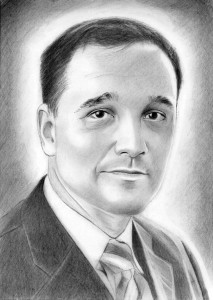 Calin Mihai Rangu
PhD, MBA, Ec., Eng., Univ. Lector
 Director
Consumer Protection Directorate
Financial Supervision Authority (A.S.F.)
President of the Director Council at the Institute of Financial Studies
President of the Romania – Island Bilateral Trade Chamber
Lector – S.N.S.P.A.
Co-Founder & Executive Director
CIO COUNCIL Romania
Current:

Director A.S.F.
A.S.F. representative at EIOPA/Consumer Protection and Financial Innovation Committee
President of the Director Council at the Institute of Financial Studies
Executive Director of CIO Council
President of the Romania – Island Bilateral Trade Chamber
Lector at S.N.S.P.A. (Școala Națională de Studii Politice și Adminsitrative)
Past:

Deputy Director , Integrated Supervision Directorate, A.S.F.
EU POSDRU & IT Projects Manager  at Romanian Banking Institute
President Intellectual Capital and Change Management Institute
Vice-president CEE Business Development  Raiffeisen Informatik Vienna
CEO of Raiffeisen Informatik Vienna subsidiary in Romania
ISS Area Director at Raiffeisen Bank Romania
IT&C Director (CIO) Raiffeisen Bank Romania
IT Director at National Bank of Romania
Head of department at National Bank of Romania – Settlement Directorate
Communications Manager at National Bank of Romania
Scientific Researcher at Communications National Institute
 Education:

Project Management, Evaluator, Trainer Certifications
Mediator
MBA City University WA Seattle & IBR
PhD at Polytechnic University of Bucharest
Financial Management Faculty Graduate – Romanian Banking Institute
Marketing and Investments Post-graduations studies- Economical Studies Academy
Electronics and Telecommunications Faculty Graduate – Bucharest Polytechnic University
Multiple management trainings
 Industry:
Financial & Banking
Consumer Protection
Management, Risk Management, Cyberthreats
IT and Communications
Mental profile (established by National Bank of Romania specialists):
Strong personality consequently oriented towards affirmation and achievement. Well supported by his energetic potential, flexibility, mental operative, self-control, perseverance, tenacious, duty, personal and social responsibility sense. Tidy and methodical nature; balanced social behavior; he prefers the mutual influence relationships and collective decisions, irrespectively of the hierarchy; keeps in the same time a critical appreciation attitude and maintains a strict and careful control of relationships
Interested in:
private contacts, knowledge sharing, ideas
getting back in touch for professional and personal development
know-how, ideas and expertise exchange
consulting and expertise requests
professional opportunities
help in challenges and development 
Summary Expertise:
Management;
Financial & Banking products and services;
Consumer Protection/End User Support
Strategies and planning;
Operations and business development;
Risk & crisis Management;
Cyberthreats management;
CIO attributions;
Clients management
Change and processes management;
Governance models;
Plan, design, implementation and management of universal wide banking systems;
Management off people and activities that to sustain and develop the banking activities and services;
Cost management, smart investments, process management, quality, efficiency and SLA & TCO principles
Specialties:
Management, financial & banking, operations and risk mgmt concepts, consumer protection, cyber-threats, banking systems, IS and telecommunications systems, organizational set-up and methodologies, ITIL, COBIT organizational methods, re-organization, M&A, infrastructure design and management, negotiations, purchasing, investments, media presentations, specialized conferences management, IT and business trainings

Activities and Societies:
2004 – Founder Member of Romanian CIO Council Association
2002 – Member of Romanian Management Consultants Association AMCOR- Feaco member
2000 – The enrolment as Expert CAEN EM, M and L65 fields (The Electric & Optic Equipment Industry, The Activity of The Financial & Banking Institutions, Real estates transactions and service activities) on the Quality Systems Certifying Organisation -Simtex-OC listsGroups and Associations:
Vice-president of CIO Council Romania
Erudio Alumni AssociationIBR Alumni Association
Member of different associations
Honors and Awards:
2007  – IT Director of the 2006 Year in Banking Sector – E-Finance awards
2006 -  People of the Year Award 2006 – IDG Romania
2005 – IT Manager in Banking Area of 2005 Award, subtitle IT Heroes – IDG Romania
2001 – Who's Who in Banking Sector in Romania SUA, Baron WHW