Despre mine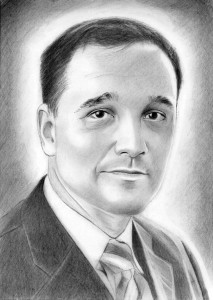 Calin Mihai Rangu
PhD, MBA, Ec., Eng., Univ. Lector
 Director
Public Relationship and Complaints Directorate
Financial Supervision Authority (A.S.F.)
President
Commercial Diplomacy Chamber with Swiss Federation
Co-Founder
CIO COUNCIL Romania
Current:

Director A.S.F.
Vice-president of InsurTech Task Force of European Insurance and Occupational Pensions Authority (EIOPA)
A.S.F. representative at EIOPA/Consumer Protection and Financial Innovation Committee
President of the Commercial Diplomacy Chamber with Swiss Federation
Past:
President of the Director Council at the Institute of Financial Studies
Director, Intermediaries and Conduct Supervision Directorate, ASF
Deputy Director , Integrated Supervision Directorate, A.S.F.
President of the Romania – Island Bilateral Trade Chamber
Lector – S.N.S.P.A. (Școala Națională de Studii Politice și Adminsitrative)
EU POSDRU & IT Projects Manager  at Romanian Banking Institute
President Intellectual Capital and Change Management Institute
Vice-president CEE Business Development  Raiffeisen Informatik Vienna
CEO of Raiffeisen Informatik Vienna subsidiary in Romania
ISS Area Director at Raiffeisen Bank Romania
IT&C Director (CIO) Raiffeisen Bank Romania
IT Director at National Bank of Romania
Head of department at National Bank of Romania – Settlement Directorate
Communications Manager at National Bank of Romania
Scientific Researcher at Communications National Institute
 Education:

LOMA Insurance Certicated Training
Project Management, Evaluator, Trainer Certifications
Mediator
MBA City University WA Seattle & IBR
PhD at Polytechnic University of Bucharest
Financial Management Faculty Graduate – Romanian Banking Institute
Marketing and Investments Post-graduations studies- Economical Studies Academy
Electronics and Telecommunications Faculty Graduate – Bucharest Polytechnic University
Multiple management trainings
 Industry:
Financial & Banking
Consumer Protection
Management, Risk Management, Cyberthreats
IT and Communications
Mental profile (established by National Bank of Romania specialists):
Strong personality consequently oriented towards affirmation and achievement. Well supported by his energetic potential, flexibility, mental operative, self-control, perseverance, tenacious, duty, personal and social responsibility sense. Tidy and methodical nature; balanced social behavior; he prefers the mutual influence relationships and collective decisions, irrespective of the hierarchy; keeps in the same time a critical appreciation attitude and maintains a strict and careful control of relationships
Interested in:
private contacts, knowledge sharing, ideas
getting back in touch for professional and personal development
know-how, ideas and expertise exchange
consulting and expertise requests
professional opportunities
help in challenges and development 
Summary Expertise:
Management;
Financial & Banking products and services;
Consumer Protection/End User Support
Business Conduct management and supervision
Strategies and planning;
Operations and business development;
Risk & crisis Management;
Cyberthreats management;
CIO attributions;
Clients management
Change and processes management;
Governance models;
Plan, design, implementation and management of universal wide banking systems;
Management off people and activities that to sustain and develop the banking activities and services;
Cost management, smart investments, process management, quality, efficiency and SLA & TCO principles
Specialties:
Management, financial & banking, business conduct, operations and risk mgmt concepts, consumer protection, cyber-threats, banking systems, IS and telecommunications systems, organizational set-up and methodologies, ITIL, COBIT organizational methods, re-organization, M&A, infrastructure design and management, negotiations, purchasing, investments, media presentations, specialized conferences management, IT and business trainings

Activities and Societies:
2004 – Founder Member of Romanian CIO Council Association
2002 – Member of Romanian Management Consultants Association AMCOR- Feaco member
2000 – The enrolment as Expert CAEN EM, M and L65 fields (The Electric & Optic Equipment Industry, The Activity of The Financial & Banking Institutions, Real estates transactions and service activities) on the Quality Systems Certifying Organisation -Simtex-OC lists
Groups and Associations:

President of the Commercial Diplomacy Chamber with Swiss Federation
C-founder of CIO Council Romania
Erudio Alumni AssociationIBR Alumni Association
Member of different associations
Honors and Awards:
2007  – IT Director of the 2006 Year in Banking Sector – E-Finance awards
2006 –  People of the Year Award 2006 – IDG Romania
2005 – IT Manager in Banking Area of 2005 Award, subtitle IT Heroes – IDG Romania
2001 – Who's Who in Banking Sector in Romania SUA, Baron WHW